September 11th, 2021 — 5:13pm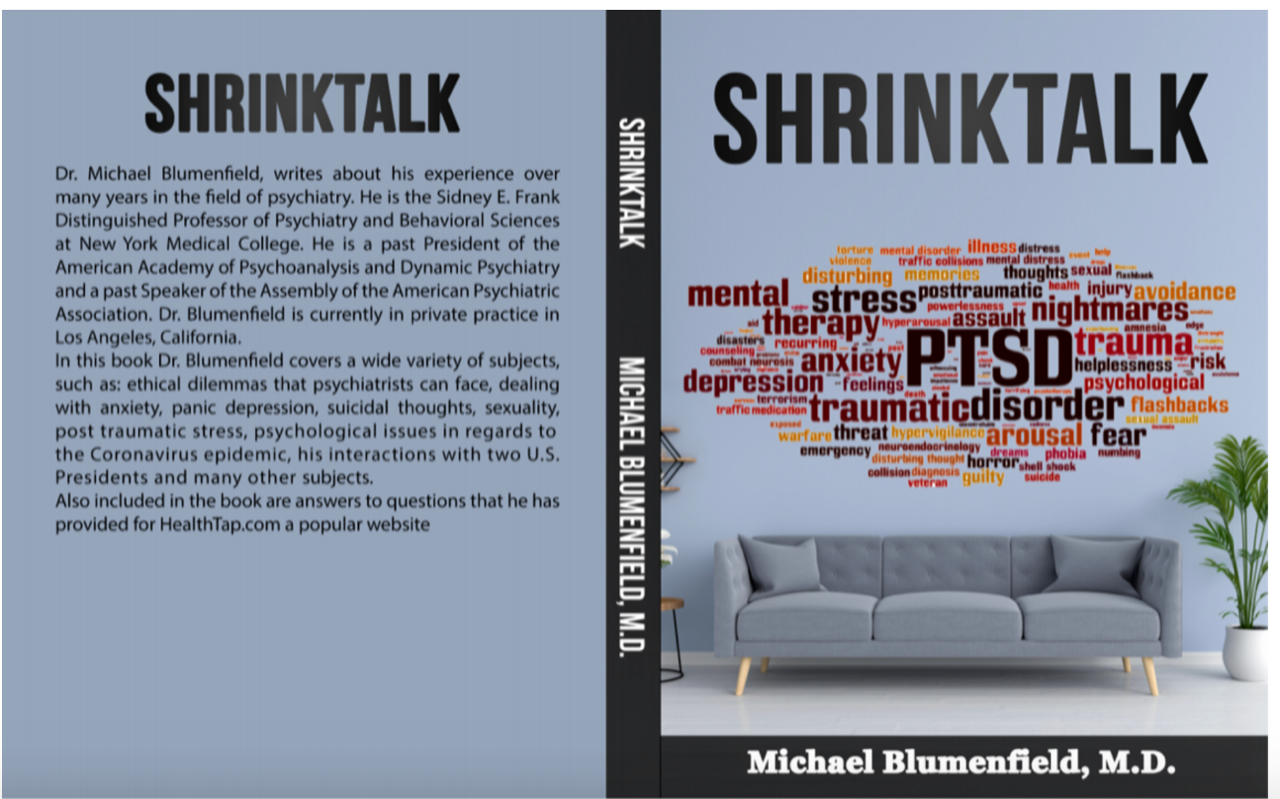 I am very pleased to tell you about the publication of a new book that I have written titled SHRINKTALK. It is based on my experience over many years in the field of psychiatry. It covers a wide variety of subjects such as ethical dilemmas that psychiatrists can face, dealing with anxiety, panic, depression, suicidal thoughts, sexuality, autism, post traumatic stress, psychological issues in regard to the Cornavirus epidemic as well as various medical conditions, my interactions with two U.S. Presidents and many other subjects. Also included in the book are answers to questions that I have provided for a popular website.
You can order the book in printed or Kindle version on Amazon. ( Click here )
I hope you will consider getting the book and if you like it, help me spread the word to your friends and colleagues and also consider writing a positive review on Amazon and elsewhere
Sincerely
Michael Blumenfield, M.D.
Comment » | AM - Autobiography or Memoir, MHP - Mental Health/Psychiatry