The Unquiet Dead by Ausma Zehanat Khan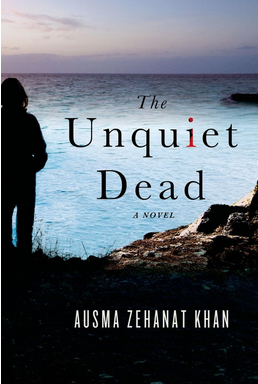 This is a convoluted detective story which ultimately reflects the history of the 1992 Genocide in Bosnia. My reaction and experience to this novel was to be so overwhelmed with the truth and the harsh reality of this modern day horrific set of events which occurred under the watchful eye of the United Nations and the entire world, that I had little interest in the fictionalized story that was being weaved. The appendix at the end of the book which documented numerous such examples stood out in my mind as much more significant than the fictionalized, interspersed chapters in italics, which were supposed to be accounts of people related to the characters in the novel who were killed and tortured. Nothing in the book was as real as the accounts in the appendix at the end of the book. My response to this may be related to the fact that while I knew about the events in Bosnia I had little familiarity, previously, with the details.
If this fictionalized story stimulated any special thoughts in my mind, it would be identifying with a dilemma of one of the main characters in the story. That is, if I knew for sure that I were face-to-face with a horrible murderer of many people who had personally brought about death, rape and torture of many friends and family – and if the authorities had failed to act and bring him to justice despite my efforts to provide documented information about what he had done and his availability to be captured, and if I had the ability and the opportunity to push him over a cliff to his death and never be found out to be the killer, would I do it?? I suppose that is a no brainer. The book did suggest the question also, should the police arrest me if they believed I did it?
To obtain a copy of this book from Amazon, please click here
Category: FH - Fiction Historical, FM - Fiction Mystery | Tags: Ausma Zehanat Khan, Bosnia, genoside, murder, rape, The Unquiet Dead, torture, United Nations Comment »