August 26th, 2020 — 9:43pm
Apeirogon By Colum McCann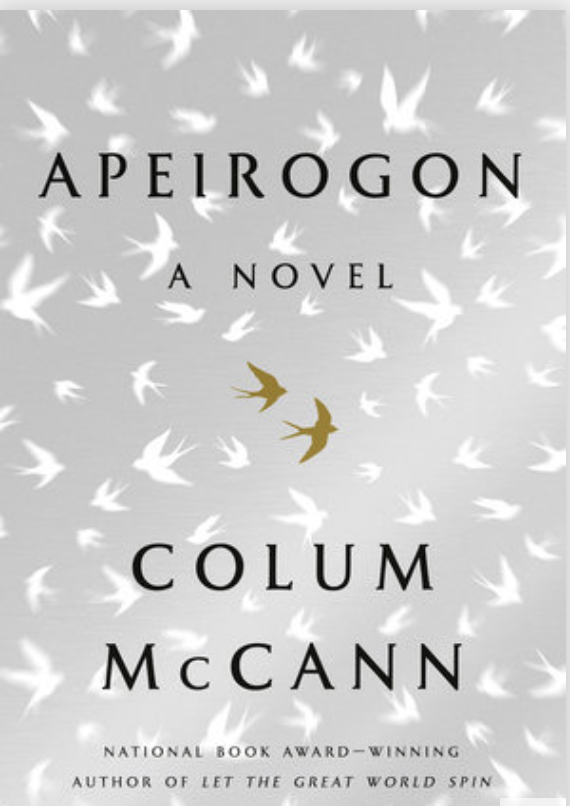 The title of this book means "a shape with a countable infinite number of sides."
The book is divided into a thousand different sections and they are not exactly in order. This personally made it somewhat difficult for me since every time I picked up the book, I was not quite sure where I left off (it did not help that my iPad did not always open exactly where I shut it down).
The essence of this book is that we are learning about the story of two men, an Israeli and a Palestinian, each of whom has lost his daughter as a result of the Israeli-Palestinian conflict.
Elhanan's 13-year-old daughter Smadar was killed by a suicide bomber. Aramin's 10-year-old daughter died by a rubber bullet shot by an Israeli soldier. The two bereaved fathers meet through an organization called The Parents Circle – Families Forum. They connect and have made it their life's work to travel around the world sharing their experiences of losing their children and the pain and healing with which they are struggling.
The book is filled with flashbacks, which include everything from analysis of the migration of birds to the Crucifixion of Christ with homage to Albert Einstein and the Stern Gang included. The net result is an emotional experience which will intensify any hope, desire, and prayer that there could be peace in the Middle East (2020).