March 19th, 2019 — 11:51am
Pachinko by Min Jin Lee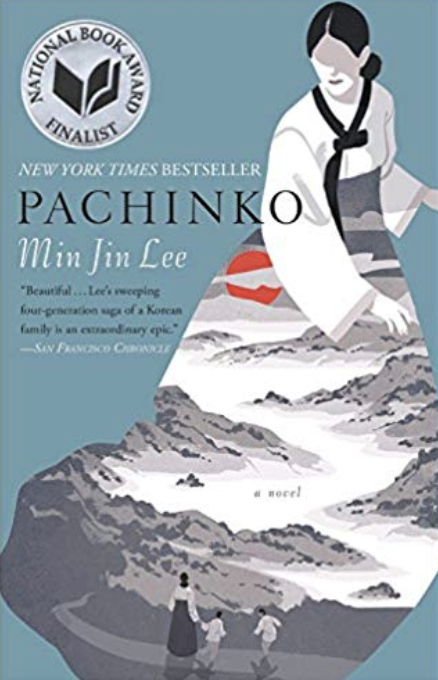 This book introduces the reader to the story of Koreans who migrated from Japan shortly before the outbreak of World War II. It also traces the occupation of Korea by the Japanese prior to this time and follows a family who lived in Japan for four generations. This book tells the story of discrimination against the Koreans by the Japanese. Through the depiction of various characters, the reader learns about family values, the role of women, religious beliefs and the impact of culture on the lives of this multi-generational Korean family.
The book takes the reader on an interesting journey which not only studies all aspects of the personalities and values of the characters, but also paints a very vivid picture of the bustling street markets in Korea as well as the life in the universities in Japan. There is also a very interesting and revealing story about "Pachinko", a gambling parlor game that is common and also the connection to the criminal underworld of the people who run these games.
This is a good read which pulls back the curtain and reveals the lives of people who we may not have had the opportunity to meet and understand.
Your comments are always welcome below
If you wish to purchase this book on Amazon, please click here